Our Alpine herd sire Cream of Kansas' Sherriff Sam was aquired in 1999 from Connie Floyd. Sam was evaluated on May 9, 2000 by Harvey Considine with a score of 88-87-87 and a final score or 87.3 at 3yo. We have some very nice doe kids from last year that will be seen in the ring as dry yearlings this spring.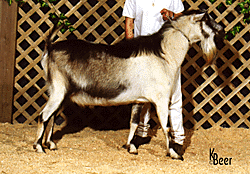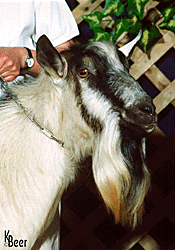 Sam will be joined this year by Herbal Maid Phoenix, a nice sungau buck that I got from Kathy Barger-Harbert. Phoenix was also evaluated at the same time his scores were 89-86-86 for a total of 86.9 at 1yo. At this time I don't have a picture of Phoenix, but one will be posted when I get it.
---
Our Does are come from different herds in our area, some from Kathy Miller, Sandra Winfree, and others born here.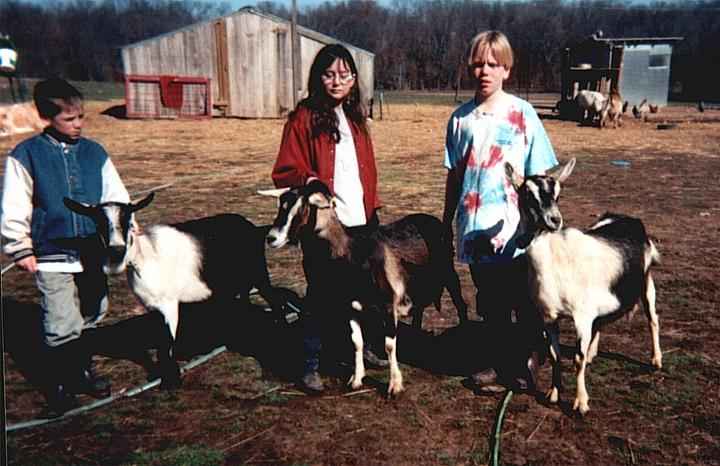 Libby {right} Dawn {center} Dream {left}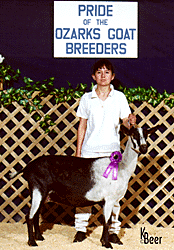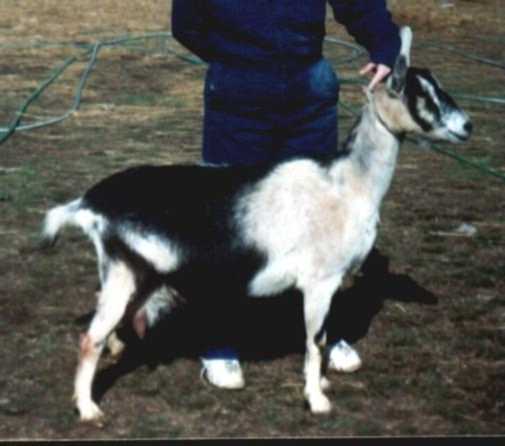 Dreamy {left} Libby {right}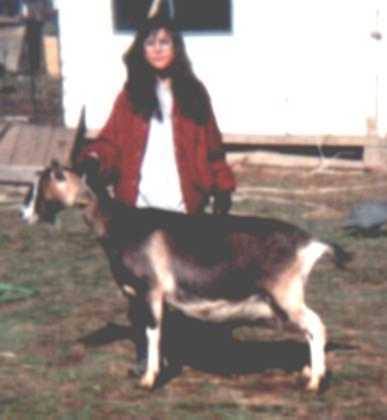 Dawn